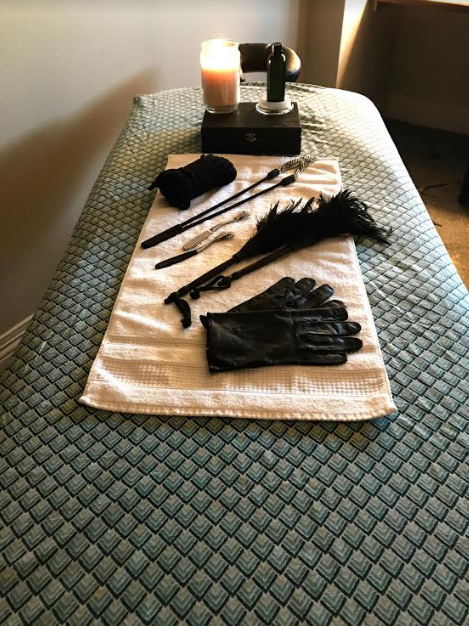 Kinky Bondage Body Rub
BONDAGE & BODY RUB. COME EXPERIENCE AN EROTIC BODY RUB TECHNIQUE THAT COMBINES ALL THE ELEMENTS OF A SENSUAL BODY RUB WITH A BDSM TWIST. SENSATION PLAY AT ITS FINEST.
"Some things Prickle, Some things Tickle, Some things make you smile And All things bring Pleasure."
*Bondassage combines innovative body rub techniques through a Delicious menu of sensation play.
* We create a Beautiful Relaxed Atmosphere. We only use Organic Unscented oil and We use Aromatic Soy Candles. No fragrance or perfumes.
Sensation Play Menu. Tools that can be Used: Fleece Lined Leather Blindfold, Leather Flogger, Vampire Gloves, Vibrator, Feathers, Chained flogger, Wax & Ice Play, Cane, Soft or Hard brush, Studded Paddle & More…
1 Hour SOLO $200. 1 Hour DUO $350 or 90 min Duo $550 Donation